The SEI: The Leader in Software Engineering and Cybersecurity
At the SEI, we research complex software engineering, cybersecurity, and AI engineering problems; create and test innovative technologies; and transition maturing solutions into practice. We have been working with the Department of Defense, government agencies, and private industry since 1984 to help meet mission goals and gain strategic advantage.
Latest Publications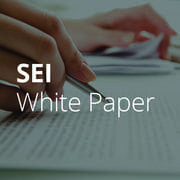 August 13, 2020 • White Paper
This paper was presented on August 10, 2020, at the 13th USENIX Workshop on Cyber Security Experimentation and Test (CSET '20).
Download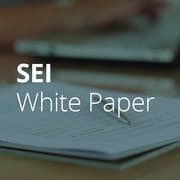 August 03, 2020 • White Paper
The SEI developed an analysis method to assess function allocations in existing C2 systems and reason about design choices and tradeoffs during the design of new C2 systems.
Download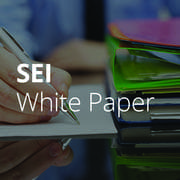 June 10, 2020 • White Paper
This paper describes several steps of OCTAVE FORTE in the context of adopting AI technology.
Download
Research and Capabilities
Learn how we support the defense and information security of the United States by advancing the state of the art and practice in software engineering and cybersecurity. Through our research in seven capability areas, our experts push the boundaries of knowledge from R&D through implementation and operation. We create, test, and apply tools, technologies, and practices to acquire, develop, operate, and sustain software systems that are innovative, trustworthy, and cost effective.
News
August 12, 2020 • Article
An SEI-led team is developing the rapid certifiable trust approach: a lightweight, scalable method to rapidly validate safe behavior of cyber-physical systems.
Read More
July 28, 2020 • Article
In just one year, the SEI and its collaborators created one of the institute's most impactful projects.
Read More
July 17, 2020 • Article
The 17th annual gathering will focus on machine learning, quantum computing, and teaching during the COVID-19 pandemic.
Read More
July 07, 2020 • Press Release
The U.S. Department of Defense (DoD) has extended its contract with Carnegie Mellon University (CMU) to operate the Software Engineering Institute (SEI) for an additional term of five years with a value of up to $2.7 billion.
Read More
Education and Outreach
Discover our numerous training and credentialing opportunities for individual professional development. We also offer workforce development and licensing opportunities for organizations to apply best practices to their operations.
Work With Us
In addition to our work with agencies across the United States government, we partner with academic institutions and private companies to solve key technical challenges for current and future software-reliant systems. You can sponsor research and development, collaborate with us on research, and even get guidance from us to implement new methods.
Careers
Pursue your passion and work alongside world-recognized leaders in the field of software engineering. We invite you to view current employment opportunities, learn about benefits of working at the SEI, and apply for a position.