Developing Tomorrow's Solutions for Improving Cyber Simulations
Created February 2019
The Cyber Workforce Development team at the SEI develops software tools to conduct high-quality cyber training. You can use these tools individually to create more robust and realistic environments. Or, if you don't have an existing software suite, you can deploy our entire suite of tools to produce high-end simulations. Either way, the tools we develop can help your organization fill knowledge gaps, assess and evaluate cyber operations, and prepare cyber teams to perform at the highest levels.
Training Challenges
The goal of cyber training using hands-on components is to deliver experiences that are as close to real-world scenarios as possible to prepare cyber teams to respond effectively to new and evolving threats. Creating a simulated environment is important to control training and avoid exposing your "live" networks to malicious traffic.
Simulated environments, however, don't always offer quality training experiences because they might lack details that cyber operators would see in the real world. When training environments aren't realistic enough, the training might fail to give cyber teams the competitive edge they need to succeed when facing real threats.
Tools That Improve Cyber Performance
Using our tools, your organization can produce highly realistic simulations that make training more effective and improve the performance of your cyber teams. Our tools deliver hands-on cyber training using live network nodes, live network traffic, and live attack and defense scenarios. They also use real traffic and effects to put cybersecurity personnel in hands-on situations so they can learn how to carry out real-time responses to cyber events.
To broaden the availability of these tools, the SEI makes many of them freely and publicly available for use by the software engineering community and others. The collection below includes access to the software that is currently available as well as materials that provide descriptions of each one.
In addition to the software below, the SEI continues developing new tools. For more information about other upcoming tools, join our mailing list.
Software and Tools
February 2020
Download the open source software tools that the SEI developed to create realistic cyber simulations or access information to learn more about each one.
view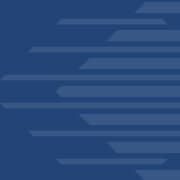 June 03, 2019
Collection
These presentations and videos were given at the Cyber Simulator Showcase on June 3, 2019, and they provide information about SEI tools for creating realistic cyber simulations.
view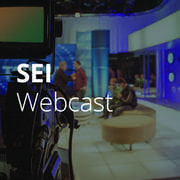 March 15, 2019
Webinar
Throughout this talk, our team of researchers and engineers discuss the solutions we developed to help achieve a new level of realism in simulated cyber environments.
watch
September 29, 2017
Technical Report
Introduces a design framework for cyber warfare exercises. It ensures that in designing team-based exercises, realism is factored into every aspect of the participant experience.
read