SEI Teams with (ISC)2 to Host High School Cybersecurity Competition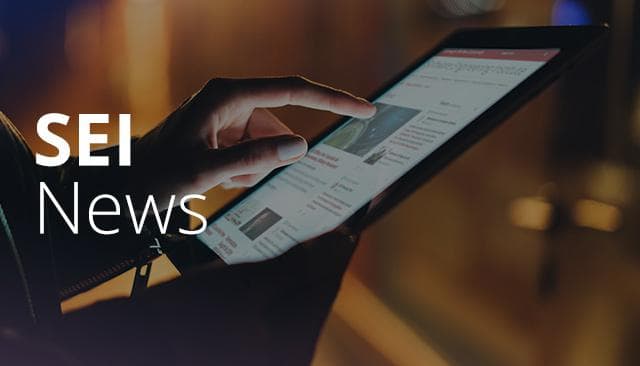 April 13, 2016 • Article
April 13, 2016—Once again, the SEI will team with the Pittsburgh chapter of International Information System Security Certification Consortium, Inc., (ISC)²® to cosponsor a high school cybersecurity competition at Carnegie Mellon University (CMU). The event will take place July 18 through 20, 2016, from 9:00 a.m. to 4:00 p.m. at CMU's Collaborative Innovation Center. Information security firm TrustedSec will join the SEI and (ISC)² as a vendor sponsor for the event. This is the second year the SEI's CERT Division has co-hosted this event with (ISC)².
Students in their freshman year through seniors who graduated in spring 2016 are encouraged to participate. To register, visit http://evite.me/UM2CMkYG7H.
Participating students will learn about the dangers lurking in cyberspace, including identity theft, social engineering attacks, malware, ransomware, and ways to protect against these threats. The students will also learn how to protect computer systems using the latest Windows and Linux security tools and techniques, and get hands-on experience using state-of-the-art network simulators. The competition segment of the program will provide participants an opportunity to test their skills and knowledge. 
"This competition reflects the commitment of the SEI, (ISC)², and TrustedSec to providing opportunities for STEM education and experiences to young people," said Chris May, technical director of the Workforce Development team in the SEI's CERT Division. "Events like these help address a gap in teen education and inspire the next generation of cybersecurity professionals."
Jonathan Frederick, cyber security exercise developer for the SEI's CERT Division and vice president of the Pittsburgh chapter of (ISC)2, added, "Since its inception, our chapter's primary focus has been to provide outreach to the Pittsburgh region. IT Security professionals from businesses throughout the area collectively realize the importance of educating our successors."
The competition is not yet fully booked, but available seats are filling quickly. To register, visit http://evite.me/UM2CMkYG7H. 
For more information, contact Frederick by email: vicepresident@isc2chapter-pittsburgh.com.