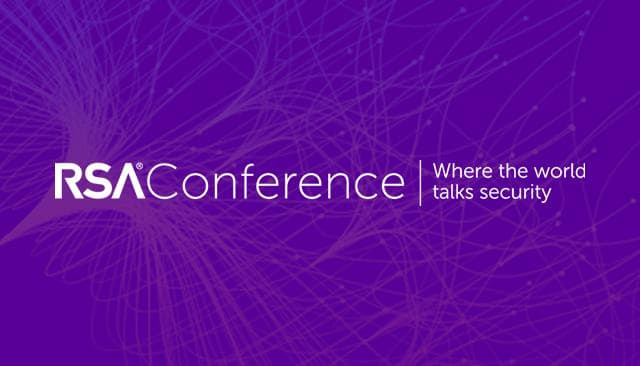 Mar 4-8, 2019 · Moscone Center San Francisco, CA
Summary
RSA Conference conducts information security events around the globe that connect you to industry leaders and highly relevant information.
More Information
https://www.rsaconference.com/events/us19
Agenda
This year's theme is, to put it simply, Better. Which means working hard to find better solutions. Making better connections with peers from around the world. And keeping the digital world safe so everyone can get on with making the real world a better place. 
Come see us at our booth, South Expo #2227
Need a pass to the RSA exhibit floor?
Use Expo Plus Pass Code: XEU9CARNMEL
Deadline to redeem is Thursday, March 7, 2019
SEI Speakers at the RSA Conference 2019:
Roberta Stempfley 
She Speaks Security: Gaining Confidence Speaking and Submitting to Speak
Monday, Mar 04 | 01:00 p.m. - 04:30 p.m.
Session Code: SEM-M07
Prosilience: Moving Beyond Operational Resilience
Wednesday, Mar 06 | 02:50 p.m. - 03:40 p.m.
Session Code: AIR-W12
Randy Trzeciak 
Finding the Right Answers—Facilitating Insider Threat Analysis Using OCTAVE
Tuesday, Mar 05 | 02:20 p.m. - 03:10 p.m.
Session Code: GRC-T08
Jared Ettinger
The State of the Union on Cyber-Intelligence
Wednesday, Mar 06 | 08:00 a.m. - 08:50 a.m.
Session Code: AIR-W02
Hasan Yasar
Will Your Application Be Secure Enough When Robots Produce Code for You?
Wednesday, Mar 06 | 08:00 a.m. - 08:50 a.m.
Session Code: ASD-W02
Art Manion
Multiparty Vulnerability Disclosure: From Here to Where?
Wednesday, Mar 06 | 09:20 a.m. - 10:10 a.m.
Session Code: PDAC-W03
Anne Connell
Business Email Compromise: Operation Wire Wire and New Attack Vectors Thursday, Mar 07 | 08:00 a.m. - 08:50 a.m.
Session Code: HT-R02