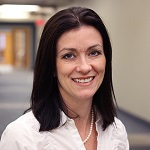 Eileen Wrubel is the technical lead for the SEI's Agile in Government program, which works to assist the federal government in adopting lean and Agile software engineering principles. Her research efforts focus on Agile in acquisition, particularly on identifying and addressing adoption barriers in the Department of Defense (DoD) and other highly regulated settings, with special interest in sustainment and contracting issues. In 14 years with the SEI, she has worked with a variety of DoD and federal acquisition programs, providing advice and assistance on software related issues.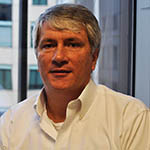 Will Hayes is principal engineer on the Agile in Government team at the SEI. He currently supports major programs in the Department of Defense and other government agencies that acquire software from contractors applying Agile methodologies. He helps programs devise effective ways to interact with developers using these new methods, and to apply necessary due diligence (e.g., exercise oversight, report metrics and incentivize desired performance) in ways that support –rather than hinder– successful use of Agile methodologies.
Throughout his 26 years at the SEI, Hayes has supported numerous commercial, government, and defense organizations, providing consultation and coaching for a wide range of roles from engineers to CEOs.