01/03/2013
The Fundamentals of Agile
Summary
 In today's fast-paced, global economy, industry and government customers demand innovation coupled with the ability to adapt products and systems to rapidly changing needs. At the same time, the time frame for developing software continues to shorten. As a result, agile software development processes like Scrum and Extreme Programming, with their emphasis on releasing new software capabilities rapidly, are increasing in popularity beyond small teams and individual projects. In this episode, Tim Chick, a senior member of the technical staff in the Team Software Process (TSP) initiative, discusses the fundamentals of agile, specifically what it means for an organization to be agile and provides three criteria for organizations seeking to implement agile.
Downloads: MP3 | Transcript
Categories: TSP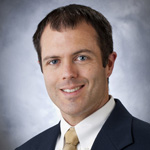 Timothy A. Chick is a senior member of the technical staff at the SEI on the Team Software Process (TSP) initiative. In this role, he is responsible for defining, developing, and transitioning into practice high-performance software and systems engineering practices based on the principles and concepts in TSP and agile principles. His work includes applied research, product and training development, education/training delivery, and consulting in the domains of software engineering and systems engineering process improvement. Chick is a TSP Mentor Coach. He also holds a Lean Six Sigma Black Belt certificate and is a senior member of IEEE. He has published numerous technical reports and authored technical articles in top industry publications on TSP, Capability Maturity Model Integration (CMMI), and agile principles. Prior to joining the SEI, he worked for Naval Air Systems Command (NAVAIR) as a project manager where he led software development projects and software process improvement efforts for the E-2C Hawkeye Program. He also worked as the Software Acquisition Team Lead for PMA-263 VTUAV, an unmanned autonomous air vehicle. He has a bachelor of science degree in computer engineering from Clemson University and a master of science degree in computer science from Johns Hopkins University.